Posted by atomicboyx
On Friday, September 24, 2010
0 comments
At the end of last month I got to see the new Ghibli Studios film 借りぐらしのアリエッティ a.k.a The Borrower Arriety. Miyazaki always makes beautiful movies no matter what. This story though, the execution of it didn't fell well fleshed out, and didn't feel epic enough. It revolves around the world of tiny people who live in our world. There should be more magnificent trails they would have to go through making their way in our world, but they didn't explore that aspect too much. Overall i would still suggest to see the movie because it is beautiful, but dont expect to feel satisfied with the story.

The Borrowers

借りぐらしのアリエッティ (Japanese)

Based on: "The Borrowers" (novel) by Mary Norton

Plot Summary: Sho moves into his great aunt's house and soon discovers the presence of tiny people, the Borrowers, living there. A 14-year-old Borrower named Arrietty strives to prove herself by helping her father gather materials that her family needs from Sho's new home. However, Arrietty and Sho meet, breaking the rule that humans must not know about the Borrowers' existence. As Sho and Arrietty's relationship develops, human interference endangers the Borrowers' lives. Arrietty and Sho work together to try and protect the Borrowers' way of life.
Below are images from the movie booklet that can be bought from the theater for 600yen each.
I also got to see the life size reproduction of the home at the modern art museum. We weren't allowed to take pictures inside, but i tried to sneek a couple of blurry pics. If you get a chance to see it before it closes i highly recommend it, its amazing the detail they put into the house. They used giant christmas lights for the homes lights, and old stamps for the artwork for the wall.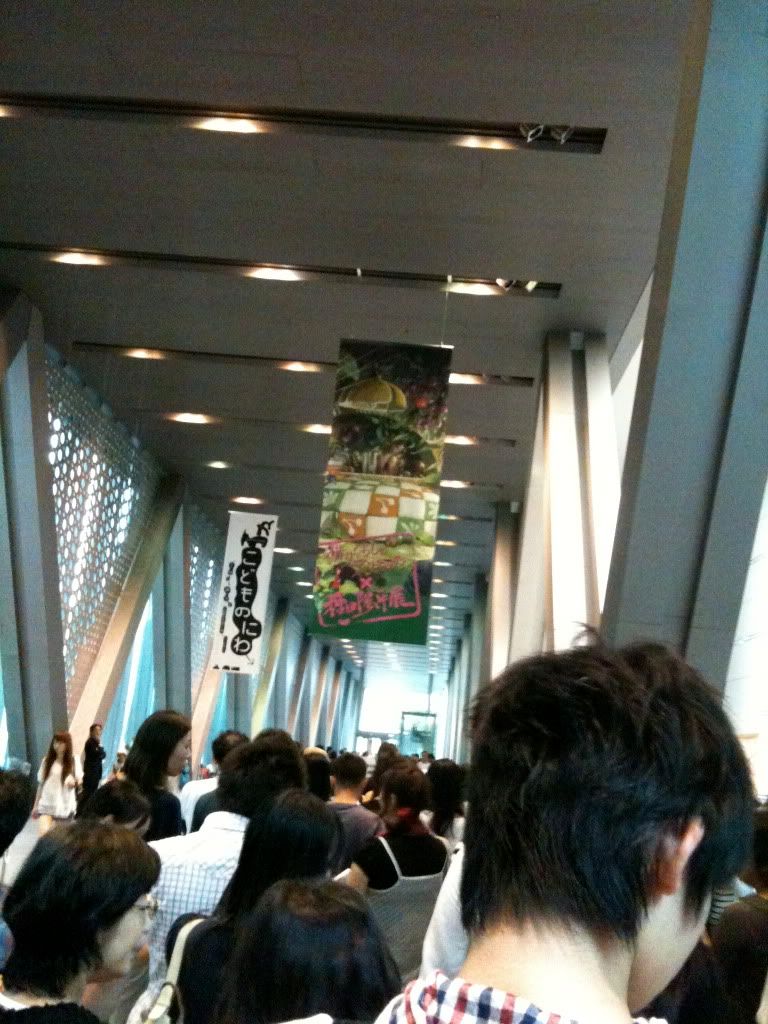 This free mini art book that was handed out at the entrance. The art book shows the concept work for this display.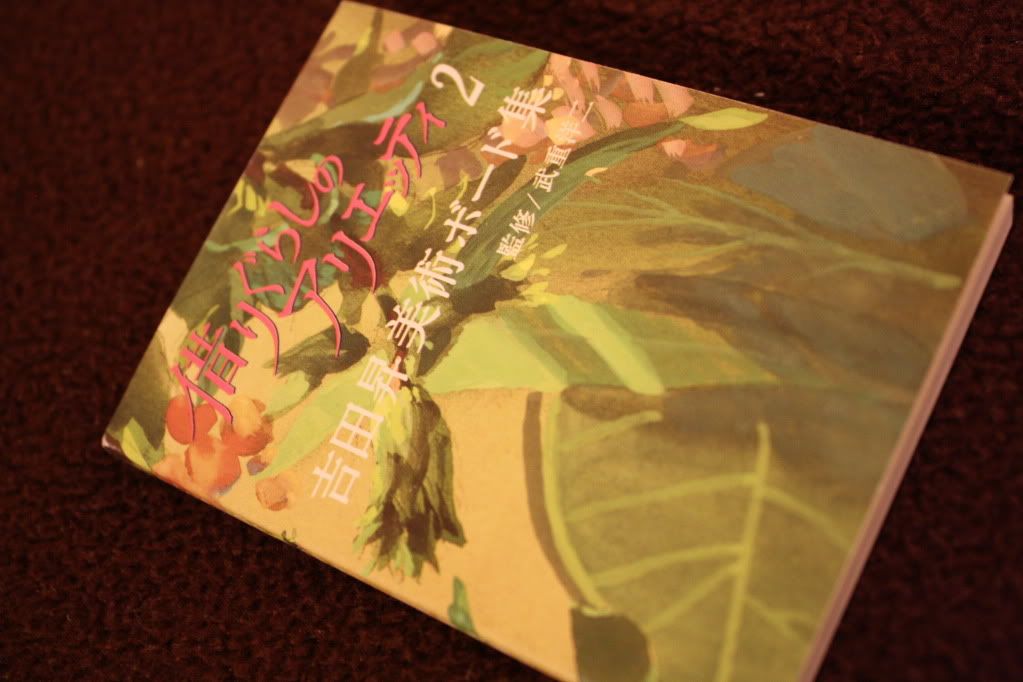 Posted by

atomicboyx
at 2:38 AM