Posted by atomicboyx
On Thursday, September 9, 2010
0 comments
I had to pay for my University fees this month because classes were going to begin, inturn it left me pretty broke. I have my "hobby" which some people call a habit, of stopping by the game center to play
UFO catchers.
At least im not going out drinking every night, so you can say its in my budget for a little fun right? Well i decided to try a
UFO catcher,
but i was going to use only 100yen. That is one shot, and thats it, if i dont get anything, its a complete lost. I walked in, scanned the machines they were for only 100yen and decided i wanted cookies. Its food and its a tin storage, so its useful in the end, thats how i rationalize it! I stick in the 100yen and just like that i won this
Hello Kitty
cookie tin in one shot.
Surprisingly these cookies were pretty good tasting. They arent amazing but for 100yen they sure are good. Hello Kitty is always available in the UFO Catchers as one cute product after another. When you come to Japan and play the UFO catchers, if you are looking for Hello Kitty im sure you will find something awesome easily.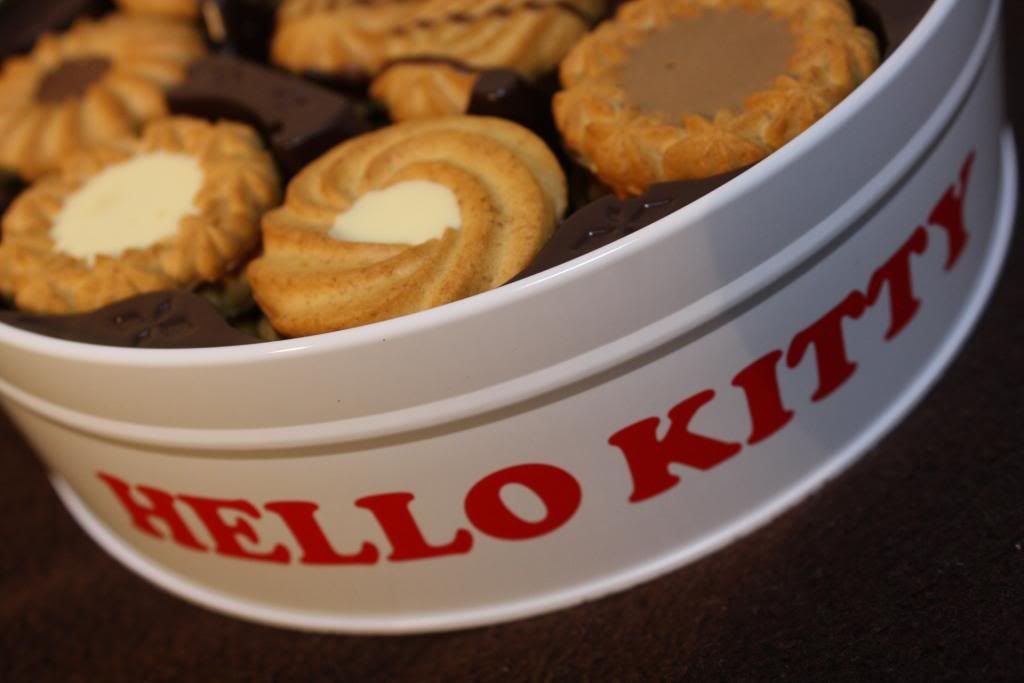 Posted by

atomicboyx
at 10:21 AM